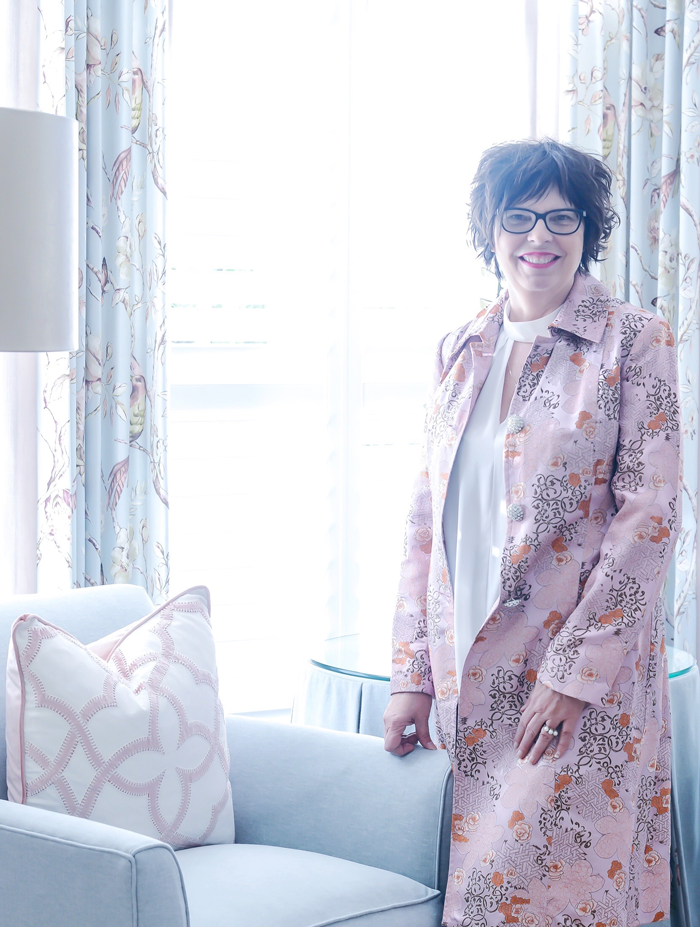 Sandi Loreen Duclos Interiors is a Waterloo Region based decorating firm committed to creating timeless, sophisticated and comfortable interiors for her clients.  Her approach to creating unique spaces that capture her client's essence is the basis for her success.  Owner Sandi Duclos leverages multiple years of experience in the Interior and Garden design fields to create spaces that are tailored, fresh and eminently chic.
After forging her career at Conestoga College and apprenticing with a local prestigious decorating firm, she opened the doors of Sandi Loreen Duclos Interiors in 2009 and quickly garnered recognition from local publications including Beautiful Home and Life, Grand Magazine and Our Homes magazine.  Her work has been showcased in Guelph's Christmas Joy Home Tour as well as the St. Mary's Hospital foundation Gala Winter Wonderland.   A recognized designer of gardens with distinction, her gardens have commanded attention by the Kitchener Horticultural Society, Cambridge Horticultural Society and the Toronto Master Gardeners Association.
Respecting each home and client's individuality is at the core of Sandi's signature style.   Her dedication to originality and unprocessed spaces runs deep.  Garnering the SLDI philosophy – traditional influences, custom designs, unexpected colours, alluring patterns and elements that speak volumes requires a vivacious appetite for influences both old and new.   Sandi's desire for the different never stops; she spends her days scouring for antiques, studying buildings and their architecture, attending art galleries & shows, shopping high end design districts and touring gardens for inspiration.
Her never ending approach to fill the creative well undeniably trickles into her designs in unexpected ways.  Whether tailored, or skillfully worn in, her designs are always unmistakably home.
Sandi Loreen Duclos